0MMF is extremely proud to announce the Kathak dance performance of Gayatri organised by "Au Toit du Monde" of Poitiers, thanks to Madam Isabelle Lucas, Responsible of Intercultural Sector of this organisation, and also Shashi Bhosle who took this initiative.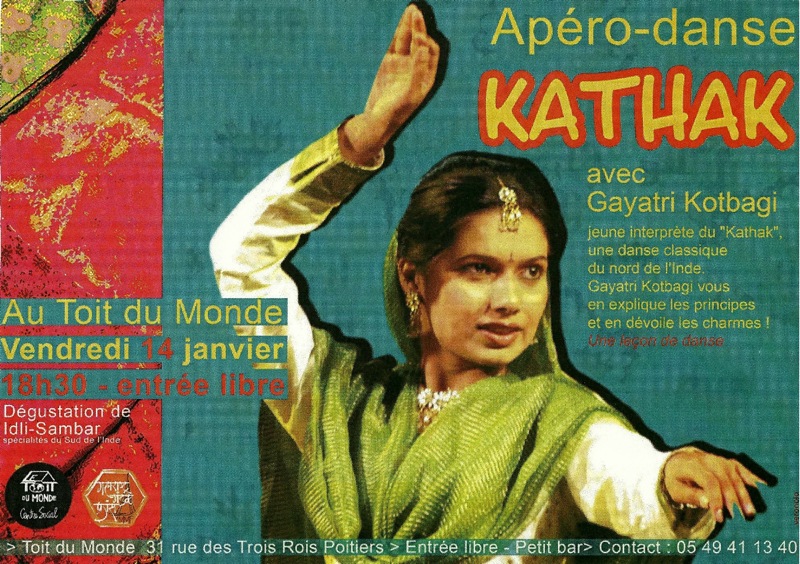 This programme will be on Friday 14th January at 18h30 at 31 rue des Trois Rois, Poitiers. Contact: 05 49 41 13 40.
Wishing Gayatri Very Great Success and also hoping that some of us will try to be present and encourage this rising Marathi Artist.