On April 16, the morning of Putéoliens have discovered two huge elephants in front of their City Hall, ushering week India Puteaux. The event "Puteaux aux couleur de l'inde" was organized by the Mairie de Puteaux, France and South Maharashtra Mandal Development, under the patronage of the Embassy of India. During the inauguration, Joëlle Ceccaldi-Raynaud, mayor of Puteaux, welcomed his guests the charge d'affaires, Mr. Pandey and cultural attaché, Ms. Apoorva Srivastava, in the presence of many guests as French than Indian . The opening night began with the show 'Bharatam' directed by Pandit Shivkumar in a packed house and the next Smita Nagdev and Niraj Singh discover the Sitar and Tabla Conservatory students.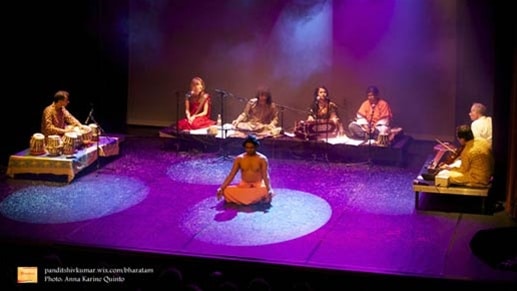 The Central Cinema hosted meanwhile, Martine Armand, large specialist seventh Indian art. She discovered this centenary industry is the largest film producer in the world! The film 'Taal' was screened the next day. Other programs Week India included a parade Saris presented by Asha Rajguru, an exhibition of paintings and photographs, and books on India and Indian tales and legends told to children and adults.
The article
"'पॅरिस-प्यूतो' येथे साजरा झालेला भारतीय आठवडा"
in the newspaper Sakal is written by Mrs. Asha Rajguru and another article written by her in the magazine "Les Nouvelles de l'Inde" of the Indian Embassy, will soon be published. There are other articles that are recently published in e-paper
Divya Marathi
,
Facebook
and
Paris India Connection
. It is very encouraging to be covered by so many prestigious publishing houses and we wanted to share it all with you.
Click here for more images of this event